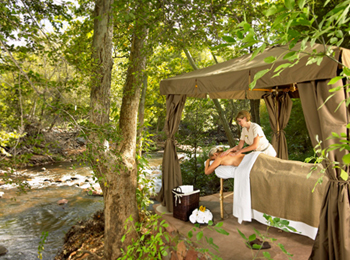 The Mission
To promote balance, wellness and inner peace within each individual so these qualities may be increasingly reflected on a global scale.
The Healers
The members of Emerald Grove Intentional Community and the ladies coming together in Samana Point all possess various talents in the healing and psychic realms.  Whether they brew healing drinks, do body work or make tinctures containing the essences of starlight or flowers, each one is connecting with their creativity and using it to help others.  We welcome healers from near and far to join us in providing holistic health services to the people of Eugene.
We are also collaborating with the newly re-activated Eugene Health and Well-Being Guild.  Find out more on our Facebook group.
Emerald Grove Health and Wellness Center
The Health and Wellness Center is currently located at 1245 Charnelton St. #8 in Eugene, OR 97401.  This is our temporary healing studio and meeting location until we acquire land and build our permanent Health and Wellness Center on it.  
Our permanent healing center will be a place where healers from the village and surrounding community (or all over the world!) can come to hone their healing skills and offer their services to the world at large.  We will offer free healing work on guests by appointment.  It will eventually house many types of healing tools such as a sensory deprivation tank and a sauna.  The Center will host workshops to assist people with conscious growth and ascension.  There will also be a meditation space and a lending library of esoteric books.
The Luminarium Healing Space ~ Mobile Healing Service
The Luminarium Healing Space is a mobile healing service dedicated to bringing you high quality energy and body work at events and festivals in and around Eugene, Oregon.
We provide the Eugene electronic underground scene and other festivals with a space where revelers can come and shed their worries and stress and thereby enjoy dance events more fully.  We create a magically relaxing and rejuvenating environment in which to receive healing.
Please like our Facebook Page!